Korean Slang Dictionary
Project Overview
Korean Slang Dictionary is a website where you can learn some trendy Korean slangs! Pronounciation and English definitions are found at the top and left of the site respectively. The Korean word is found on the bottom right. The site is made with HTML, CSS and JavaScript.

Tools
HTML, CSS, JavaScript

Date
February 21, 2020 - March 13, 2020
Project Purpose


As a young South Korean, I wanted to teach my English friends Korean slangs and make an interactive urban dictionary for them.
List of Korean Slangs


The words were selected by 3 Korean students who are in their 20s including myself. They are listed here in alphabetical order.
Code


The site is made with HTML, CSS and JavaScript. You can see the code using the inspect tool on your browser.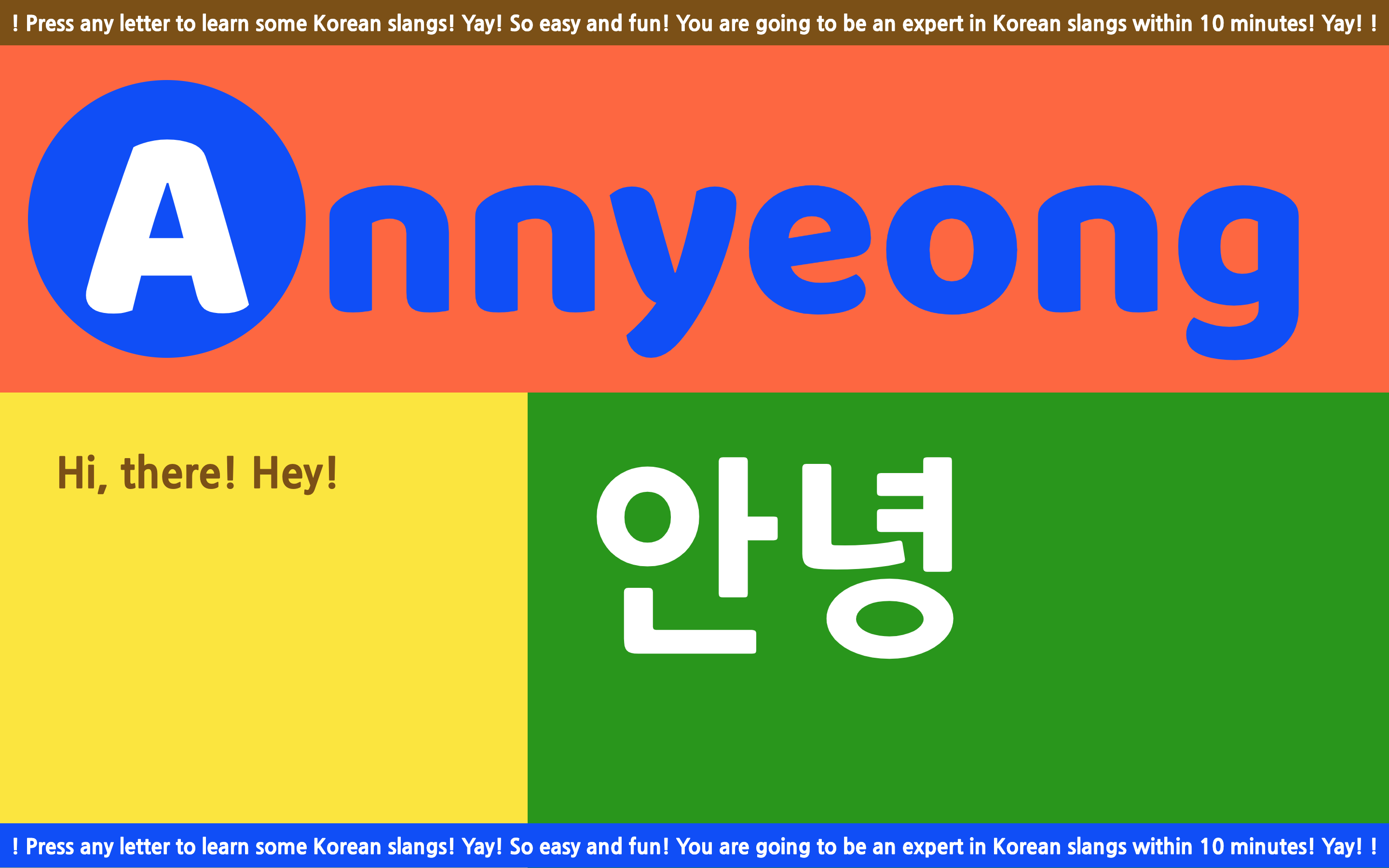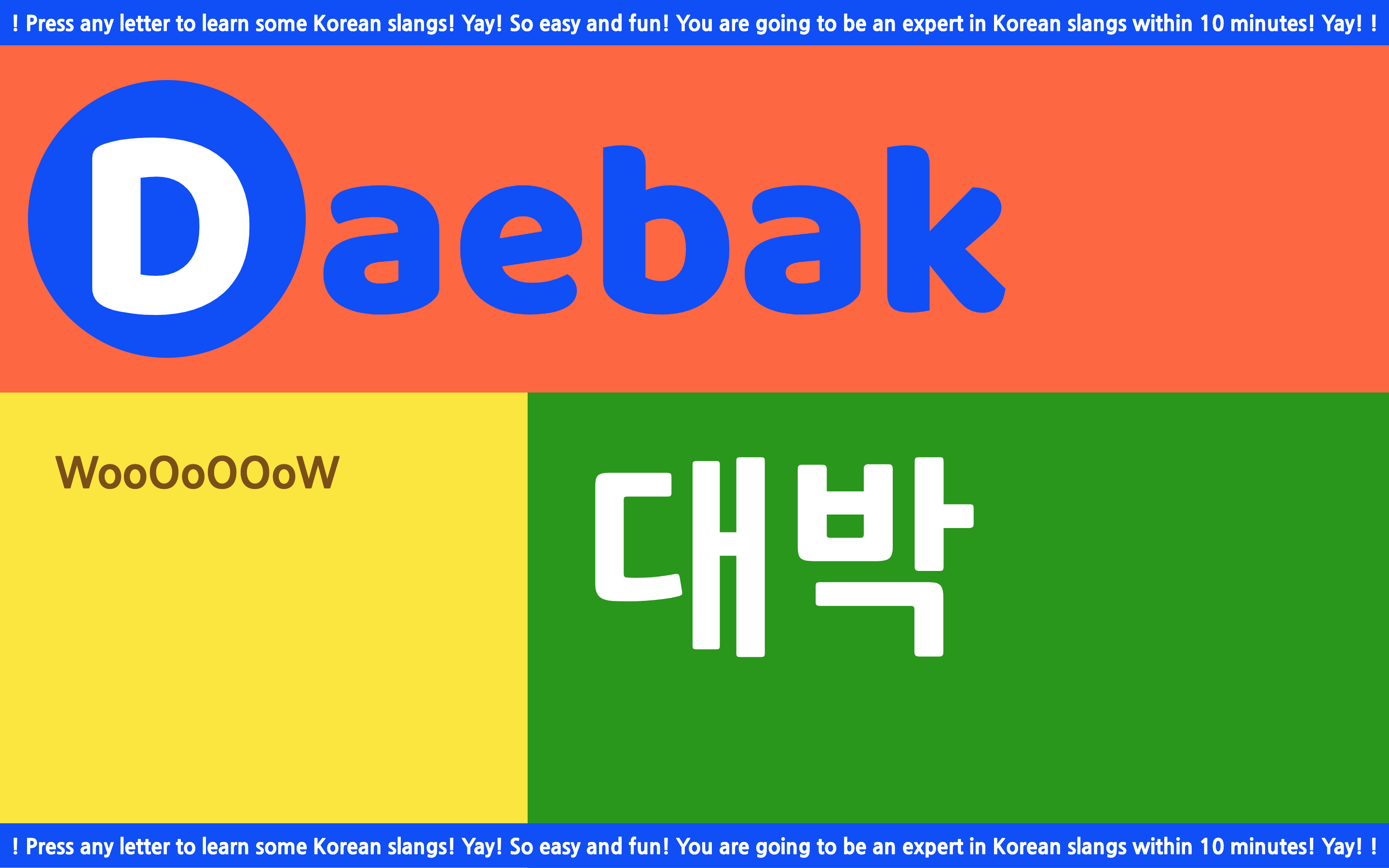 Korean Slang Dictionary Website
Check out the Korean Slang Dictionary website and learn some new words!
Go to the website ︎